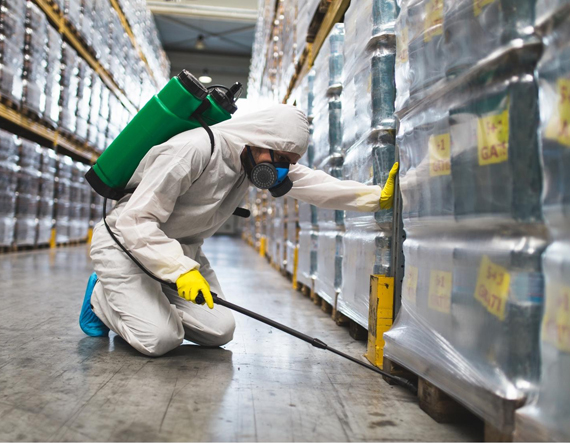 Effective & Efficient Pest Control
Looking for Pest Control Services In Abu Dhabi
Evershine LLC is the best Pest Control company in Abu Dhabi. We are the Abu Dhabi Municipality Approved Quality Pest Control Company. We offer guaranteed pest control of all kinds of pests like Rats, Cockroaches, Mosquitoes, Flies, Bees, Ticks, Bed Bugs, Rodents, Termites, Wasps, Lizard, Snakes and more.
We provide pest control services in Mussafah, Shabia, khalifa city and all over in Abu Dhabi city.
We provide you the excellent pest control services on fair rates for your home, office & other buildings. Our goal is to provide customers with effective, ecologically responsible pest control solutions, protecting health, households and the world around us. We pursue internationally approved eco-friendly solutions that will remove pests including cockroaches, rodents, termites, bedbugs, ants, flies, and birds for a longer time.

Experience pest-free living with Evershine's comprehensive general pest control services. Our expert team ensures a healthy and hygienic environment by e­ectively managing pests.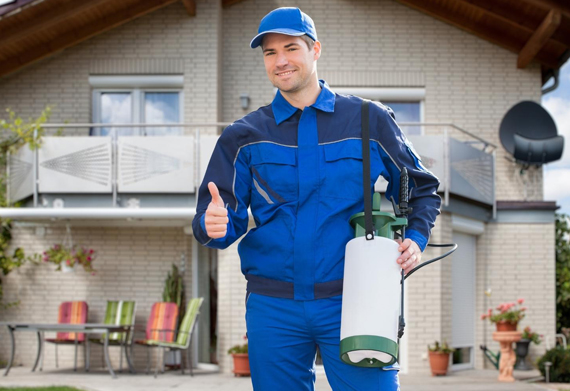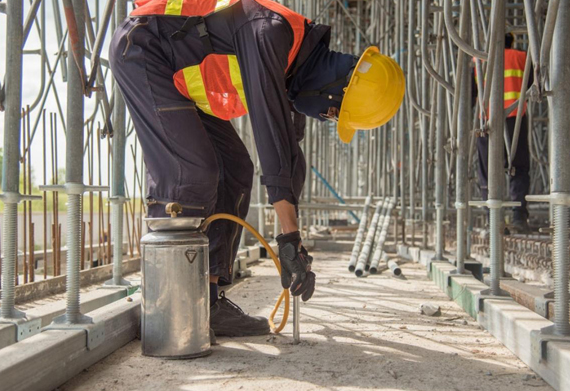 Protect your property with Evershine's specialized termite control services. Our skilled team prevents and manages termite infestations, preserving the integrity of your space.

Ensure a pest-free environment with Evershine's professional fumigation services. Our skilled team eliminates pests and insects, promoting health and safety in your premises.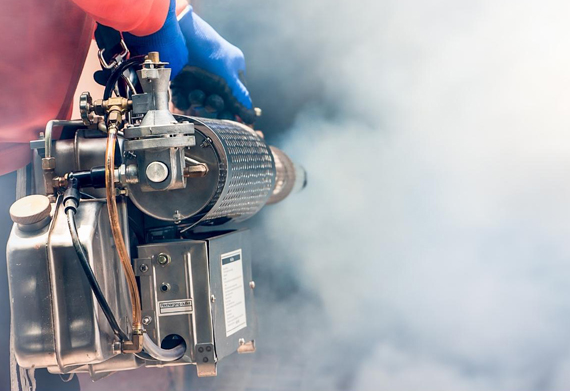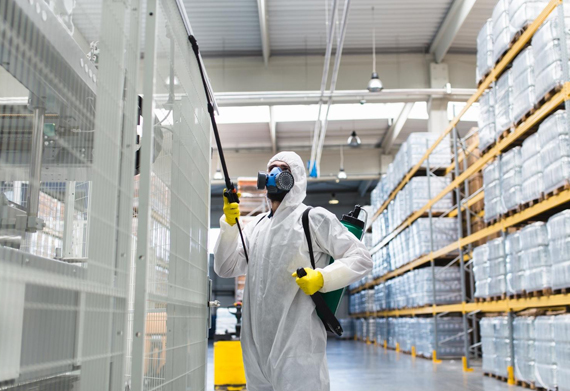 Experience hassle-free pest management with Evershine's Pest Control E-Contract. Our digital solution ensures efficient scheduling and comprehensive pest control services for your convenience.
Protecting Your Health & Property
We Are Experts In Dealing With The Following Pests
No charge if the problem still exist…!!!
A Glimpse into Spotless Spaces!
Standards & Certifications
Evershine LLC sets the standards for proper cleaning and pest control certification
We hold certifications in HACCP, ISO 14001:2015, ISO 45001:2018, and ISO 9001:2015. Approved by the Abu Dhabi Municipality as a trusted company specializing in quality cleaning, pest control and maintenance services.
What Makes Evershine the Preferred Choice for Pest Control Services in Abu Dhabi?
We focus on enhancing your living and working environment reducing health risks. Assisting you in protecting your property investments and keeping pests out of your home.
100% Satisfaction Guaranteed…!!!
We are the top-rated service provider in the region, with 4.9/5 rating on Google based on 100+ reviews in the UAE. Don't just take our word for it – here are some reviews from our valued clients.
What can I say! Godfrey is an absolute legend! Very professional and very honest! He came twice and each time he did a brilliant job! Very rare you get honest people, and he is one of them! Thank you again Godfrey, a happy customer!

I strongly recommend this company for the bestest cleaning and pest control services they have given, Good quality service and very strong follow up inspection by the agent Mr Sabu. Mr Sabu is a great Professional agent, respect your hardwork and professionalism.

Totally satisfied with the service Evershine provided me at my residential apartment. I can tell from my experience that Godfrey is a totally skilled polite and , experienced and professional guy in the pest control field. thank you for your service and shared knowledge to keep our homes and offices pest free. God Bless you and your team.

I booked the cleaning service and they were able to accommodate me on the same day, great response time. The individuals that came to clean listened to exactly how I want my space cleaned and cleaned it thoroughly as expected. They take their tome with the process and it pays off. I definitely recommend them.

Thank you to this wonderful team for doing such an amazing job. They were so professional and left my studio absolutely sparkling. The customer service was 10/10 and I always could get my questions answered within only a few minutes. Will definitely use their service again.

Book Your Service: Book online, and get offers for your home & offices
Experience Comprehensive Cleaning Services, Pest Control and General Maintenance in Abu Dhabi and Dubai with Evershine. Our dedicated team of skilled cleaners and experts is committed to customizing our services to meet your specific requirements.
Customer FAQ – Frequently Asked Questions For Pest Control Service
The company offers both Commercial and Residential Pest Control services across the Emirate of Abu Dhabi and her territories which include Al Ain and Western Region.
Commercial Pest Control Services Covers Restaurants, Hotels, Golf Courses, Offices, Showrooms, Retail Shops, Dental Clinics, Pharmacies, Hospitals, PCR Testing Centers, Exhibition Centers, Workshops, Supermarkets, Fresh Food Markets, Schools, Training Institutions, Cafeteria, Family Parks and Gardens, Shopping Malls, Warehouse, Utility Service Station Centers, Manufacturing Plants, Factories, Ship Yards, Shipping Containers, Warehouse Pallets, Construction sites, Imports and Exports, Sea Ports, Airports, Military Grounds, Vehicle Service Centers and Fuel Pumps.
Residential Pest Control Services covers Homes, Apartments, Labor accommodations and camps, Villas, 2BHK Flats, Studio Rooms, 3BHK Flats, Vehicle Garage, Backyards, Compounds, Perimeter Fences, Home Kitchens, Family store, Home Gardens, Bathrooms and Toilets.
There are factors to consider when selecting a pest Control Company to carry out pest extermination either at your business or home premises. Some companies or exterminators are not licensed, operate illegally worldwide and their aim is to extort money from the customers who are desperate to clear away the pests from their premises. Such unlicensed companies, use unapproved, uncertified and harmful chemicals or products without following Municipality and Government guidelines set to Control Public Health Pest.
Hiring of Unlicensed pest control Companies or exterminators has led to a numbers of factors in the pest control industry and Environment. First and foremost, unlicensed companies source banned products online and such products are fatal and carcinogenic in nature; Secondly, they're not registered by concerned bodies like Tadweer and therefore dispose of their waste and chemical bottles in unsafe manner endangering the environment and its inhabitants
License and Permit Licensed by Department of Economic Development in UAE and permitted by Abu Dhabi Municipality to practice the activity of Pest and Termite Control

Certification Health and Safety Management systems (ISO 45001:2018), Quality Management Systems (ISO 9001:2015), Health Analysis Critical Control Point (HACCP) and Environmental Management Systems (ISO 14001:2015) . At Evershine we're certified by ISO. Click here to view Our Accreditation's

Accreditation At Evershine, we're accredited by both Abu Dhabi Quality and Conformity Council (ADQCC) and Dubai Accreditation Centre (DAC). Click here to view Our Accreditation's

Professionalism At Evershine LLC, we never let down our clients and therefore our company is using the most recent classes of pesticides, fumigants, termiticides to control pests. Such products are less dangerous and harmful as compared to those previous pesticide class.

Price and Quotes At Evershine Gen. Maintenance and Cleaning LLC, we do offer site inspection, Scope of work, level of infestation, method of control and proper quote at zero cost.

Warranty and Offers We offer discounts, warranties and guarantee to solve the problem of pests at customer's premises.

Operation Timing At Evershine, our online booking is open 24/7 and the operator normally replies in less than an hour.

Contractual Plans Evershine provides its clients with a range of pest Control service Contracts.

Trust and Reputation Companies of choice for pest control services must be trusted with good reputation for over a number of years. Google 5 star Ratings

Insurance At Evershine LLC, all our employees are insured by Daman.

Methods and Techniques for pest control At Evershine, we do inspection, assess the level of infestation, consider the infants and elderly people in the premises then decide of the method to use.

After Sale Service We provide after sale service by making calls, sending out emails to follow-up on the clients regarding their pest problem, taking their views, comments and suggestions for future improvements and dealings.
Of course! All our products are chemical free which makes them safe for absolutely anyone in the house!
After our treatments, you will experience better sleep quality, easier breathing, improved energy levels, boost in your immune system, allergy and asthma relief, as well as a completely bacteria free environment.
We are flexible. You can cancel your booking with a 24-hour notice.
Absolutely! All our treatments are completely safe and eco-friendly.
It depends case-by-case. Certain pests take longer to deal with than others, and certain homes are larger and more complicated to service than others. Some treatments may only take 30 minutes while others may take up to 8 hours depending on the severity and type of treatment that is needed.
You can pay via cash, card (debit or credit) and cheques. We told you we are super flexible!
Key locations in Abu Dhabi that we cover
Key locations in Dubai that we cover
..... A FEW OF OUR CLIENTS .....
Trusted by Satisfied Clients
Our clients rely on our exceptional cleaning, maintenance and pest control services to maintain clean and pest-free environments. Their trust in us speaks volumes about the quality of our work and dedication to their satisfaction.
Safe For People, Pets And Planet!
We Believe a Clean Earth Is as Important as a Clean Home
Experience a home that's impeccably clean and entirely pest-free. Embracing eco-friendly solutions, we ensure your space is devoid of harmful chemicals and toxins.

Searching for budget-friendly cleaning, pest control, and general maintenance services in UAE? Get your free estimate now.