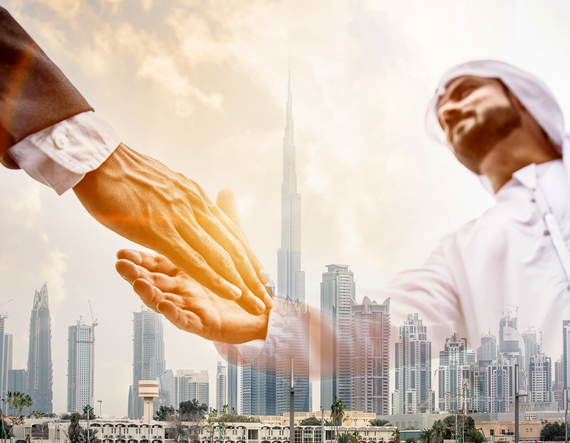 Trusted Facility Management for 1000+ Clients across UAE to deliver a wide range of cleaning service, maintenance and pest control services
Renowned across the region, Evershine is a symbol of reliability and professionalism in the facility management sector. Our commitment to maintaining the highest standards fuels our confidence in sharing our extensive experience in serving both residential and commercial properties. Since our establishment in 2007, we've continually climbed the industry ladder, consistently delivering top-quality cleaning, effective pest control, comprehensive maintenance, and all-encompassing facility management services. Our comprehensive cleaning, general maintenance, and pest control services help property owners in the UAE in asset management and thereby ensure the long life of their buildings.
At Evershine we help our clients to enjoy a bright and beautiful, clean look to building exteriors and facades while at the same time ensuring neat and clean, healthy and hygienic interiors for occupants to live and work.
Our diverse clientele includes reputable real estate companies, property owners, facility managers, residential buildings, flats and villas, businesses and offices, barges & vessels, shopping malls, showrooms, department stores, hotels, restaurants, schools, colleges, universities, factories and manufacturing units.
Evershine is the leading cleaning, pest control and Maintenance services company in UAE, offering a variety of solutions at best rates and budgets. Irrespective of the location spanning the expansive United Arab Emirates, Evershine upholds its unwavering commitment to ensuring your spaces are consistently pristine and well-maintained.
Trusted Cleaning, Pest Control & Maintenance Company In UAE
Don't hesitate, contact us for help and services
Journey of Excellence Unveiling Our Company's Remarkable History
From 2007 to today, Evershine's journey is a story of dedication, growth and a relentless pursuit of excellence. With each passing year, we enhance spaces, elevate experiences, and continue crafting a legacy of service par excellence
A Legacy Begins: 2007
Evershine Facility Management embarked on its remarkable journey, laying the foundation for a future of service excellence. With a vision to elevate cleanliness, maintenance and efficiency, we began our commitment to deliver top-notch facility management solutions.
Stepping Forward: 2010
A milestone year where our dedication bore fruit. Evershine's reputation as a trusted name in facility management gained momentum. We expanded our offerings, setting new benchmarks for cleanliness, maintenance and professionalism.
Pioneering Excellence: 2015
Our unwavering dedication marked another chapter of growth. With an expanding client base and a team of skilled professionals, Evershine became synonymous with quality service across the UAE
Elevating Impact: 2020
Our journey of evolution continued. Amid challenges, Evershine's commitment shone brighter. We adapted, innovated and surpassed expectations, solidifying our position as a leader in facility management services
A Year of Resilience: 2021
The year reaffirmed our dedication to excellence. Evershine's footprint expanded further, serving diverse sectors with precision and care. The trust of our clients fueled our growth, propelling us to new heights.
A New Horizon: 2023
A significant step forward as we opened our Dubai branch. This expansion marked not just geographical growth, but a testament to Evershine's unwavering commitment to deliver spotless experiences, setting new standards in facility management.
Evershine LLC sets the standards for proper cleaning and pest control certification.
We hold certifications in HACCP, ISO 14001:2015, ISO 45001:2018, and ISO 9001:2015. Approved by the Abu Dhabi Municipality as a trusted company specializing in quality cleaning, pest control and maintenance services
_ Why Should You Prefer Evershine? _
Key features that make us uniquely different and one of the best Facility Management Company in the UAE
As a leading facility management company, our client base continues to expand, encompassing individuals and businesses who entrust us with the care of their diverse spaces. From residential properties like villas and apartments to commercial establishments including offices and educational institutions, we offer professional cleaning, pest control, and general maintenance services. Our offerings are not only cost-efficient but also tailored to the unique requirements of each client. With flexible contract options, including daily, weekly, monthly, and annual plans, we accommodate diverse needs.
Safe For People, Pets And Planet!
We Believe a Clean Earth Is as Important as a Clean Home
Experience a home that's impeccably clean and entirely pest-free. Embracing eco-friendly solutions, we ensure your space is devoid of harmful chemicals and toxins.

Searching for budget-friendly cleaning, pest control, and general maintenance services in UAE? Get your free estimate now.